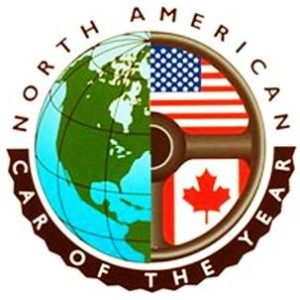 Nearly two dozen cars and truck/utility/crossovers have been named to what amounts to the semifinals of the 2015 North American Car and Truck of the Year awards.
The lists will be culled to three finalists from each category in December with winners named in January.
"The goal [of the NACTOY awards] is to select a car and a truck that set new benchmarks in the classes in which they compete," according to the organization's website, which also notes that "unlike some awards, domestic and imported vehicles compete against each other."
The overall leader, with four vehicles on the shortlists comprising 10 cars and 12 truck/utility/crossovers, is German automaker Volkswagen, which includes Audi and Porsche brands.
The shortlists also include three vehicles each from Ford Motor Co., General Motors Corp. and Toyota Motor Sales USA and two vehicles each from Mercedes-Benz, Honda and Hyundai. Ford initially qualified four vehicles, but the Edge was removed because it will not go on sale by January of 2015.
The list of nominees initially comprised more than 50 vehicles between the two NACTOY categories.
The North American Car and Truck of the Year awards, which began in 1994, recognize the best vehicles that are completely new or "substantially changed from the previous model and go on sale shortly after announcement of the award," according to NACTOY. Cars also must have "reasonably foreseeable annual sales" of 5,000 per year in North America and trucks 2,000 unit sales.
Vehicles are judged by experienced automotive journalists on factors including value for the dollar, innovation, handling, performance, safety and driver satisfaction.
Cars on the shortlist are the Acura TLX, Audi A3, Chrysler 200, Ford Mustang, Honda Fit, Hyundai Genesis sedan, Hyundai Sonata, Mercedes-Benz C-Class, Toyota Camry and Volkswagen Golf/GTI.
In the truck/utility/crossover category, North American Car and Truck of the Year semifinalists are the Audi Q3, Chevrolet Colorado and Tahoe, Ford F-150, GMC Canyon, Lexus NX, Lincoln MKC, Mercedes-Benz GLA-Class, Nissan Murano, Porsche Macan, Subaru Outback and Toyota Highlander.
Winners will be announced at the North American International Auto Show in Detroit.
Last year, NACTOY award winners were the Chevrolet Corvette Stingray and Chevrolet Silverado in car and truck categories, respectively. Runners-up in the car category were the Mazda3 and the Cadillac CTS, while truck finalists were the Jeep Cherokee and the Acura MDX.
See Kelley Blue Book's article on the event with a slideshow of some award contenders this year.