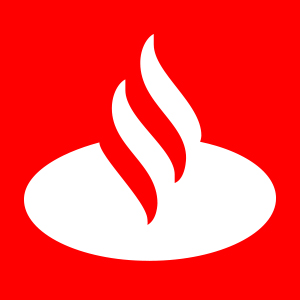 How often have you Googled a company in hopes of learning something about it? Not just the facts and figures, but the culture – the feel of the place – career opportunities?
Like most large companies, Santander Consumer USA (SCUSA) wrestles with these questions.
At least part of the answer, SCUSA's Talent Acquisition department believes, is in a new website, "Santander People & Careers" (www.santandercareers.com).
"Work with the best, who push each other every day to Be More," says the SCUSA website. "Collaborate and develop innovative products and services that lead the industry. Become part of a company that moves fast and welcomes change. Innovation is expected. Success is shared."
But that's just for starters.
Here's what Tim Gilkey, vice president of Talent Acquisition at SCUSA, says of the new portal:
"As we look at the landscape for finding the best talent in a very competitive market, we wanted to provide candidates with a source to find our open position, and information about SCUSA.
"Companies are always looking for an edge in the race to find top talent; the new career site provides SCUSA with an advantage. In creating the new career site for SCUSA, we wanted to ensure that candidates could not only search for jobs, but could use the site as a resource to learn about our company values and exciting culture. It was also important that the site be easy to navigate, and candidates are able to find information quickly."
The website itself provides immediate insight into the Dallas-based company with a revolving banner quoting employees about their positive experiences with SCUSA.
"I began my career with Santander more than seven years ago," said Kelly, an associate in Information Technology (IT) at the company. "Since joining, I have realized tremendous professional growth and have been part of a company that is on the cutting edge of the industry. I enjoy working in the fast-paced environment of a company that doesn't have time for complacency."
"The new career site is a great representation of SCUSA, and is a terrific resource for people interested in learning more about SCUSA," said Gilkey of benefits to the site's users. "It not only provides candidates with an opportunity to search for open positions at SCUSA, it also provides them with information about a variety of topics related to SCUSA.  Candidates can learn about our company culture, values and benefits, and links to all of SCUSA's social media outlets."
The site also offers a slick, insightful four-minute overview video about "Careers at Santander," communicating the message that "if you want to work at a fast-paced, growing company with many opportunities, SCUSA is the right place for you."