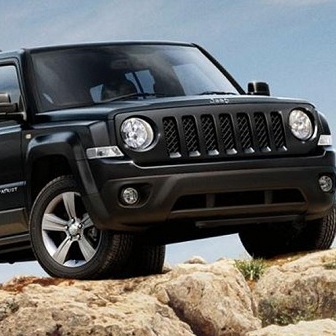 What will your new car cost you?
Ask most people that question and they're likely to answer with the MSRP or, if they've done their homework, something such as Kelley Blue Book's Fair Market Price.
But that's less than half the story. The rest of the story is told by your new car's cost to own, or the out-of-pocket expenses drivers incur beyond the initial purchase price.
"New-car shoppers usually pay a lot of attention to how much a car will cost up front," said Dan Ingle of Kelley Blue Book. "However, sometimes an even more expensive car on the front end can actually save you money during the first five years of ownership by having low total ownership costs."
Of course, KBB has a list for that with its "5-year Cost to Own Award winners," which accounts for depreciation, fuel, insurance, financing, maintenance, repairs and state fees.
The cost-to-own award winners comprise the two top overall brands – Subaru for mainstream and Lincoln for luxury – and the top vehicle in each of 22 categories.
The 12 car-category winners are: Chevrolet Spark, subcompact; Toyota Corolla, compact; Honda Civic Si, sporty compact; Mazda Mazda 6, mid-size; Chevrolet Impala, full-size; Buick Verano, entry-level luxury; Audi A5, luxury; Lexus LS, high-end luxury; Mazda MX-5 Miata, sports; Ford Mustang, high-performance; Toyota Prius c, hybrid/alternative energy, and Chevrolet Spark EV, plug-in.
The seven winners in the SUV/crossover categories are: Jeep Patriot, compact; Jeep Wrangler Unlimited, mid-Size; Ford Explorer, full-size; Buick Encore, luxury compact; Lincoln MKX, luxury mid-size; Buick Enclave, luxury full-size, and Toyota Highlander Hybrid, hybrid.
Other category winners are the Chevrolet Colorado Crew Cab, mid-size pickup; GMC Sierra 1500 Regular Cab, full-size pickup, and Mazda Mazda5, minivan/van.
And if that's not enough choices, KBB also names second- and third-place finishers in each category.
An example of a cost-to-own comparison is the Spark, first place in the subcompact category, and Nissan Versa, second place, both are around $13,000 base price, yet the Spark cost to own is $26,905 while the Versa is $27,460. The comparison becomes more dramatic adding the Scion iQ to the mix, with a base price about $2,400 higher and a higher cost of $27,953 over five years.
Such cost-to-own comparisons help consumers "choose the vehicle that fits their needs and their long-term budget best," according to KBB, "helping save money down the road."
More details on the award winners and five-year cost to own are available online at KBB.com.