We hope you have a wonderful day celebrating. If you need any ideas for a gift for your significant other, check out our list of auto-related items that may be perfect for that car lover in your life.
Here are a few ideas to get you started:
Cars & Trucks Waffle or Pancake Maker – Hot Wheels for breakfast, anyone? Waffle Wow's Cars & Trucks Waffle Maker ($39.95) makes it totally acceptable to play with your food. If you're more of a pancake person, CucinaPro's Car & Truck Mini Pancake Pan ($19.99) serves up seven vehicle-themed pancakes at a time.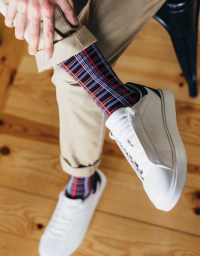 Motor Socks by Sock Affairs – Need the perfect accessory for that motorhead on your list? Check out the variety of socks found at Sock Affairs ($14) that perfectly accent the driving shoes of fans of the GTI, Porsches, BMWs, and even the DeLorean made popular as a time machine in a certain 1985 film.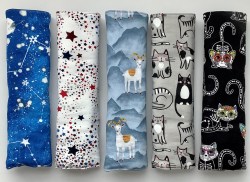 Seat Belt Cover – Seat belts are essential when driving but can be irritating when worn for hours on end. Adservio's Padded Seat Belt Cover ($12.95) may make the ride more pleasant and give your car a bit of pizzazz. If you're looking for something soft, US Sheepskin's Seat Belt Shoulder Strap Cover ($16) is designed with comfort in mind.
Every product has been independently selected. We are not compensated by any company mentioned in this article. Prices are accurate at time of publication.