We're not all Irish.
Not even on St. Patrick's Day.
Still, the traditions of green beer, parades and shamrocks have become deeply rooted in America, so we thought it might be fun to take "the wearing of the green" a step further to the driving of the green.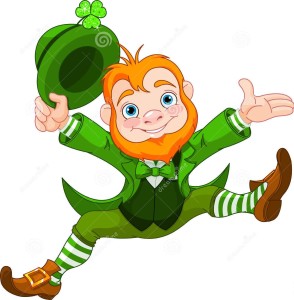 What we found was the pot of gold, er, green at the end of the new-car rainbow.
Searching thousands of vehicles on autoblog.com, we came up with more than 50 models (not including variations) from 20 brands that are offered in the color green. Although we won't guarantee it's a complete list, it may be enough to get you into the St. Patrick's Day spirit.
The vehicles on our exhaustive – and exhausting – list range from the Ford Fiesta, Chevrolet Spark, Kia Soul and FIAT 500 (several models) to luxury and/or performance automobiles such as the Infiniti QX60, Porsche 911 Carrera 4S, Jaguar FX Sport, Lamborghini Huracan LP610 and Bentley Continental Flying Spur that actually require something like a pot of gold or a lot of green to purchase.
The end-of-the-rainbow compilation of cars, trucks and SUVs includes Ford (7); Chevrolet (6); Toyota (5); FIAT and Jeep (4 each); Subaru (3); Dodge, RAM, GMC, Nissan, Kia, Mini Cooper and Jaguar (2 each), as well as Hyundai, Mitsubishi, Honda and the four high-end vehicles mentioned above.
Some brands clearly are more in keeping with the holiday spirit than others, but, still, all are green. Here is the full list, with an asterisk (*) noting models with two or more variations in green:
Ford Fiesta*
Ford Fusion SE
Ford Mustang
Ford F-350
Ford F-250 King Ranch
Ford F-150* (2014)
Ford Expedition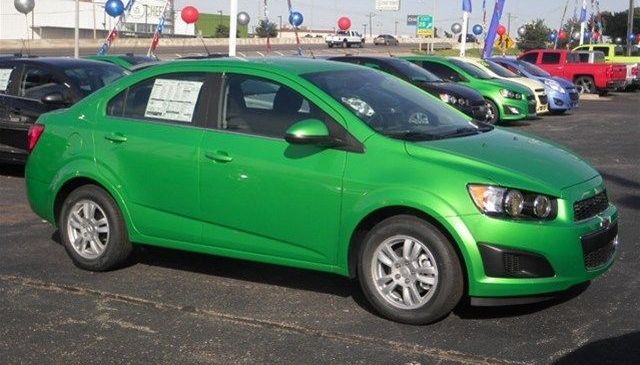 Chevrolet Cruze*
Chevrolet Spark*
Chevrolet Equinox*
Chevrolet Silverado 1500*
Chevrolet Colorado Z71
Chevrolet Sonic LT
Toyota Prius C*
Toyota Corolla*
Toyota Corolla LE Eco Plus
Toyota Highlander
Toyota FJ Cruiser (2014)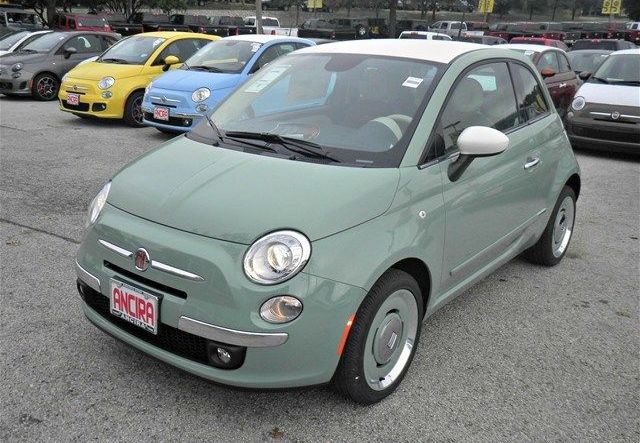 FIAT 500 Pop
FIAT 500 Lounge
FIAT 500L Trekking
FIAT 500 Sport
Jeep Compass Latitude
Jeep Cherokee*
Jeep Patriot Sport
Jeep Wrangler Unlimited*
Subaru Forester*
Subaru Impreza Premium
Subaru XV Crosstrek Hybrid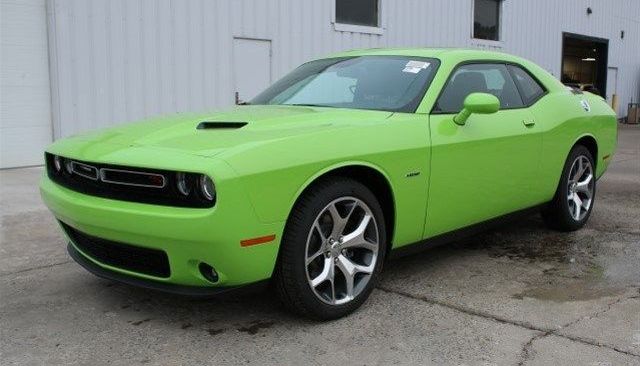 Dodge Challenger* (including SRT Hellcat)
Dodge SRT Viper (2014)
GMC Terrain*
GMC Sierra 1500*
Jaguar XF Sport
Jaguar F-Type S
Kia Soul*
Kia Sportage LX
Mini Cooper
Mini Cooper Countryman S
Nissan Pathfinder
Nissan Rogue SL
RAM 3500 SLT
RAM 1500 Tradesman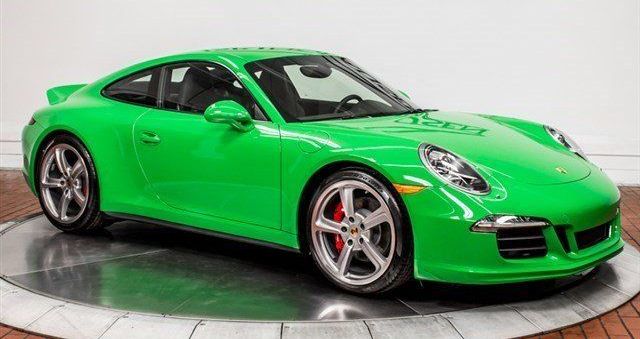 Bentley Continental Flying Spur
Honda Civic Hybrid
Hyundai Accent* (2014)
Infiniti QX60
Lamborghini Huracan LP610
Mitsubishi Mirage*
Porsche 911 Carrera 4S
If you have a favorite – or a green vehicle we missed – let us know on our Facebook post.
Until then, happy St. Patrick's Day.