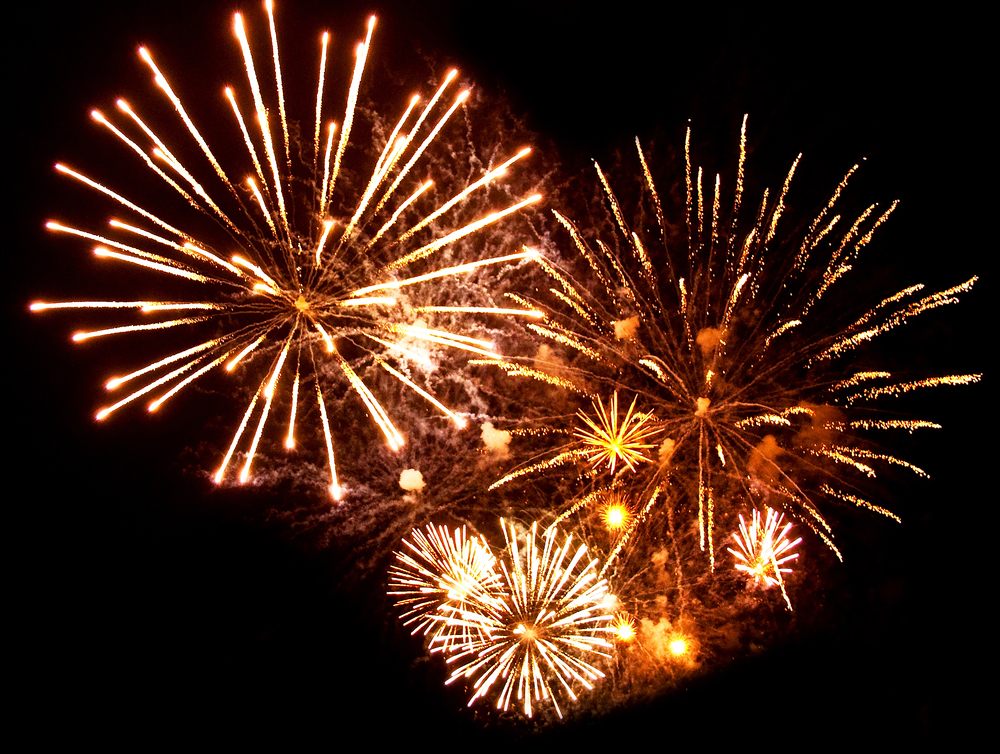 The Fourth of July is about to burst out all over.
And no matter where you are in the country, almost certainly you can find a fireworks display nearby – whether it's the backyard variety or a red, white and blue municipal event.
But we went looking for the best fireworks displays in America to help you with your holiday planning. And we found a Travel Channel story sure to get you in the mood for an Independence Day party, from Addison, TX, to the Northeast to Chicago, New Orleans, Houston and San Francisco.
Here's a rundown of the dozen most spectacular fireworks displays, according to the Travel Channel:
Addison, TX – Kaboom Town is the largest display in the Dallas-Fort Worth area, with more than 1,500 pounds of fireworks. "This Texas-sized party has been recognized by the American Pyrotechnics Association as one of the top 10 fireworks displays in the country."
St. Louis, MO – "America's biggest birthday party" under the Gateway Arch.
Chicago (Navy Pier) – "It doesn't get much better than watching fireworks explode over Lake Michigan."
New Orleans – Go 4th on the River in which barges battle on the Mississippi to music by the Navy Band, with each barge trying to one-up the others with their "extravagant" fireworks.
Boston – The Boston Pops Fireworks Spectacular attracts a half-million visitors to the Charles River, although "many locals argue that the best viewing spot … is across the river in Cambridge."
New York City – Fireworks soar from barges along the Hudson River as America's largest city offers the largest pyrotechnic show to music by The New York Pops Orchestra and Mormon Tabernacle Choir.
Philadelphia – Of course the city of the Declaration of Independence is on the list.
Washington, D.C. – Fireworks launched from the Lincoln Memorial Reflecting Pool light up the sky to spectacular effect behind the Washington Monument.
Houston – Proves "everything is bigger in Texas with the country's largest land-based fireworks show."
San Francisco – The fireworks, which are launched from Municipal Pier, are visible along the waterfront.
Atlantic City – Fireworks are visible over a one-mile stretch of the boardwalk and beach.
Lake Tahoe, CA – Lights on the Lake, recognized by the "Today Show" as one of the country's top displays, can be viewed from all over town, but watching from the beach is best.
No doubt other cities would stake claims to places on the list – such as Idaho Falls, ID, which annually hosts the Melaleuca Freedom Celebration, "The largest fireworks show west of the Mississippi based on the number of shells fired into the night's sky," according to one comment on the Travel Channel story.
Really, the best fireworks show is wherever you happen to be watching.
Happy Fourth of July!