Spring is upon us and with the warmer weather (we hope) we get all the family activities that go with it and the summer ahead – sports, recreation, day trips, vacations.
But, sometimes, those activities include shopping for a new car for the family's year-round needs.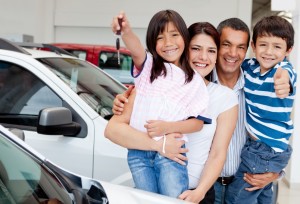 Set aside for now a strict definition of what constitutes a family, since that can comprise a wide demographic range, from two people on up, the shape and size depending a lot on lifestyle choices. Family vehicles apparently can vary just as much based on new ratings of 2015 models by U.S. News.
(And if your family's budget runs more to used cars – as is the case with more than two-thirds of car buyers – U.S. News also provides its rankings for 2011-14 models).
U.S. News looked at 259 new vehicles currently sold in the U.S., and then used professional automotive reviews, safety and reliability ratings, seating and cargo volume and availability of family-friendly features to compile its final ratings across 19 categories – nine car categories, nine SUV categories and the minivan category – identifying a winner and two finalists in all but one.
The winners were spread out among 14 different brands with five winning two categories each. Including category finalists in the mix broadens the field by seven brands.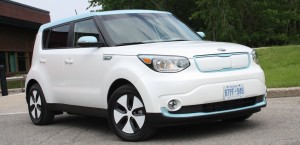 The multiple winners and their categories (in parentheses) were Kia Soul (hatchbacks) and K900 (luxury large cars), Cadillac CTS (upscale midsize cars) and Escalade (luxury large SUVs), Chevrolet Impala (large cars) and Suburban (large SUVs), Honda CR-V (compact SUVs) and Odyssey (minivans), and Toyota Highlander (three-row SUVs) and Highlander Hybrid (Hybrid SUVs).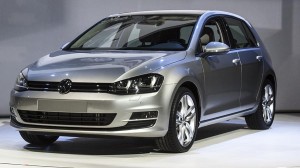 Other winners and categories were the Volkswagen Golf (compact cars), Mercedes-Benz C-Class (upscale small cars), Hyundai Sonata (midsize cars), Ford Fusion Hybrid (hybrid cars), Subaru Outback (wagons), Volvo XC60 (luxury compact SUVs), Nissan Murano (two-row SUVs), Lexus RX 350 (luxury two-row SUVs) and Land Rover Range Rover Sport (luxury three-row SUVs).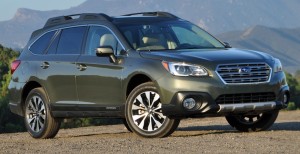 Other brand finalists in the U.S. News rankings were Mazda, BMW, Audi, GMC, Jeep, Infiniti and Acura, several represented by more than one model.
And if the list isn't enough, U.S. News also provides reviews of more than 50 vehicles that made the rankings, with several, such as the Mazda Mazda3, Kia Soul, and the Ford Fusion, Honda Accord and Lexus RX hybrids, named as a winner or finalist in more than one category.
Whether or not you buy a vehicle on the list this spring, it's a good place to get serious about looking.