January is already over.
Who knew it would pass so quickly. OK, maybe you did.
A lot of useful blog content flowed under the bridge during the month, so we wouldn't blame you if you missed some of it.
But we would blame ourselves if we didn't give you another shot at that content, which includes ideas on best new and used vehicle buys, applying your tax refund to a car purchase, trading in or selling your current vehicle, finding the safest vehicle to purchase, and more.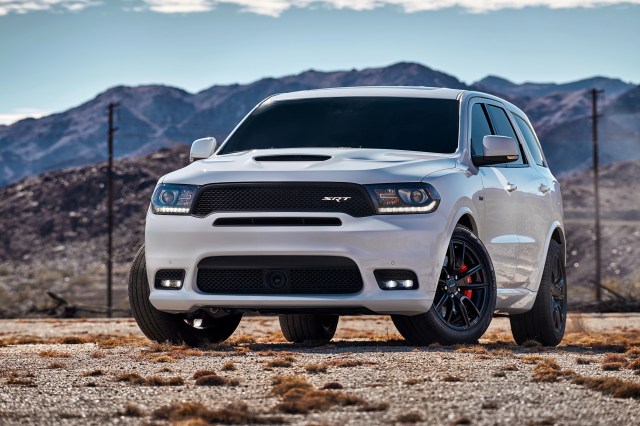 So here are the January highlights from the Santander Consumer USA blog, with links to individual posts:
'Best Buys' among 2018 models, plus where to find top picks for used vehicles
About one-third of vehicle shoppers purchase new models.
If you will be among them this year, you probably are going to do a lot of homework beforehand to make sure you get the vehicle that best fits your lifestyle.
Honda and Ford vehicles are buyers' top choices at popular auto website
Cars come and go, but the Ford F-150 pickup truck apparently is forever.
The 2018 version of America's best-selling vehicle was named truck of the year – for the second consecutive year – in AutoWeb's Buyers Choice Awards.
Six steps to buying your next car with a tax refund
It's a fact of life.
Many Americans will spend their tax refund on a new or used car.
And much of that spending will occur before the tax-filing deadline of Tuesday, April 17 …
For what it's worth, here are some tips on trading in, or selling, your car
What is your current vehicle worth?
That's a question you need to be able to answer before you sell or trade it. Unless you want to be completely at the mercy of a private party buyer or a dealer …
Crash course: Where to find the safest 2018 vehicles and older
They are the safest.
The 15 new vehicles that have been named Top Safety Pick+ selections based on rigorous crash testing – how well a vehicle protects its occupants – by the Insurance Institute for Highway Safety (IIHS).
How our new Learning Center will make you a better-informed vehicle shopper – and owner
If you build it, they will come.
That is the expectation, at least, for the new Learning Center on our redesigned website.
The Road Ahead should be smoother on redesigned SC website
Am I in the right place?
Visitors to the Santander Consumer USA (SC) website could be forgiven for wondering when they arrive the first time at the redesigned homepage.