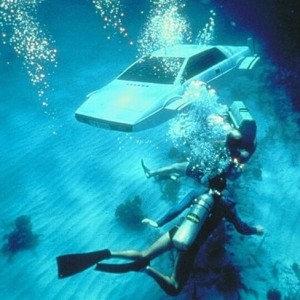 If you ever fantasized about driving a "James Bond" car, your chance is now.
The Lotus Esprit Series 1 "submarine" car from the 1977 film "The Spy Who Loved Me," will go up for auction in Battersea, London, on Sept. 9 by RM Auctions Europe.
Built for an estimated $100,000 – approximately a half-million dollars today – the car is expected to sell for at least $1 million, perhaps several million dollars, according to auction estimates.
"The car, the only functional submersible Lotus ever built, was designed by Perry Oceanographic in Florida to propel itself underwater and starred alongside Sir Roger Moore in the 1977 smash-hit," reported Chris Nelson of CBC Radio-Canada online.
"The white Lotus, which is fully authenticated, was known as "Wet Nellie" on the film set. … But the story behind the car's arrival in the auction room is more 'Storage Wars' than 'Diamonds Are Forever.'"
The car was found in an abandoned storage crate in 1989 and has been seen rarely since then.
"We have a great track record in selling incredible and iconic movie cars, and this particular Lotus is certainly up there amongst the most famous cars of all time," says Max Girardo, the managing director of RM Auctions, on the firm's website, wrote Nelson.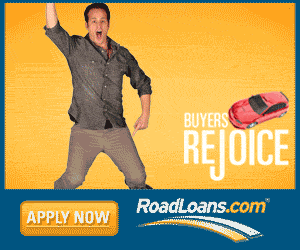 "Over the years, millions of moviegoers have stared in awe as the Lotus transformed itself into a submarine, and now perhaps one of them will have an opportunity to own it."
"It's one of the most famous James Bond cars ever. There is a lot of interest," Doug Renedius of the Ian Fleming Foundation told Robert Frank of CNBC.
News of the auction broke about the same time as word the next Bond film – reported to be titled "Devil May Care" – is targeted for theaters in October or November of 2015 and will star Daniel Craig. That actor has played the title character in the last three Bond films, including last year's "Skyfall."
The next film will be the 24th in the "James Bond" series about Fleming's British superspy 007.
Meanwhile, be sure to check out our infographic "Top 10 James Bond Automobiles" on The Open Road blog.  That graphic ranks the submarine car at No. 2 and poses the question: "Can anyone who saw this movie forget … the Lotus' transformation into a submarine for an underwater chase?"
One possible answer: We'll see in about a month.