It's unnatural.
Driving from the wrong side of the car on the wrong side of the road (from the U.S. perspective).
But that's the way they do it in Scotland, the wee country north of England that is perhaps best known for haggis, bagpipes, tartan kilts, whisky, golf and maybe the movie "Braveheart."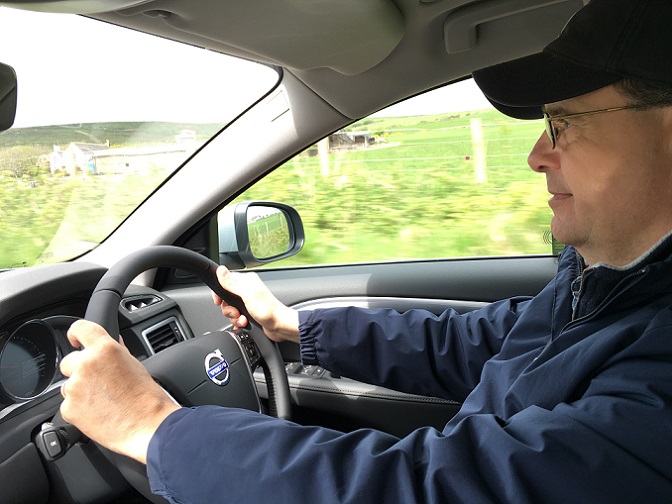 So, unless we were resigned to walking or taking a taxi, bus or train everywhere we wanted to go – which was impossible, by the way – the wrong side of the road it was. At least we were driving an automatic and the accelerator and brake pedals were in familiar locations.
Traveling northwest from Glasgow, we took the road to Loch Lomond and Trossachs National Park, beyond to Inveraray on Loch Fyne and south through Argyll, Knapdale and the Kintyre peninsula, planning to return the same way in a few days. But not before we reached the end of the road. Literally.
RELATED BLOG POST: Don't get me wrong: Driving in Scotland might be fun
We had been warned about a variety of treacheries for American drivers:
Roundabouts (traffic circles) instead of traffic signals at some busy intersections; twisting Highlands roads barely wide enough for two vehicles (and sometimes not), and trucks or lorries [large transport vehicles] hurtling at you on the "wrong" side of the road.
Also, single-lane roads where local drivers engage in a "battle of wills" to assert their right of way; sheep, especially spring lambs, or other farm animals crossing country roads; small curbs or low stone walls instead of berms or guardrails where berms or guardrails would have been more reassuring, and turnouts to provide room for vehicles to pass on the narrowest roads.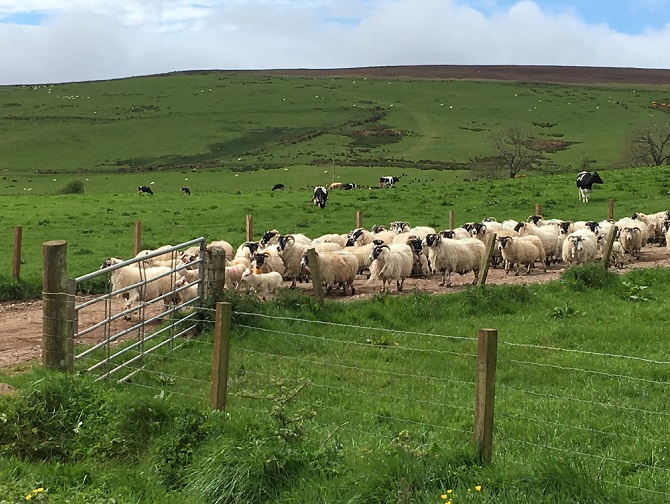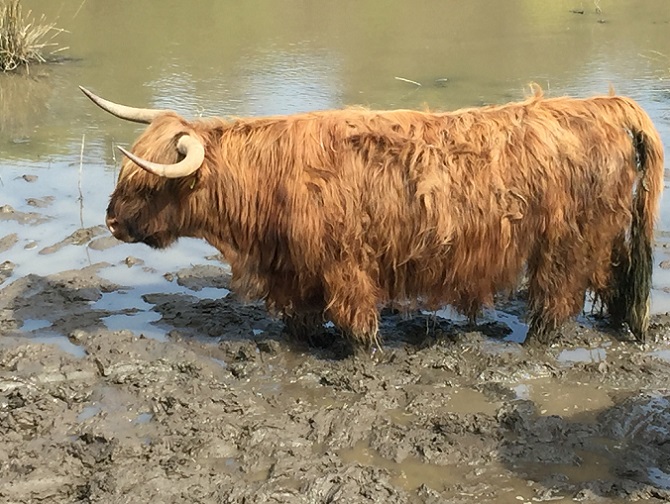 But most, if not all of these matters, are complicated when driving from the unfamiliar right-hand seat.
Driving from the wrong side of the vehicle on the wrong side of the road supposedly is a "cinch" after about 30 minutes, if you continuously repeat, "The passenger is next to the curb," or have a passenger remind the driver to "keep to the left," especially when pulling onto the road.
We found that bumping the curb or having a terrified passenger watching out the side window screaming, uh, encouragement were even more effective methods.
The latter was especially effective when we traveled a one-lane, two-way macadam slab that had no curb, berm or guardrail – and was barely wide enough for a single vehicle – about nine miles into the seacoast fog and mist until the road ended abruptly on a bluff at the Mull (tip) of Kintyre. And then again when we had to back uphill on the narrow road while waving off a willful driver we encountered between turnouts on the way back to town, as if it wasn't strange enough going forward.
"It worked out best to follow someone who knew what they were doing and where they were going," said a traveling companion. "Especially wider vehicles that forced oncoming traffic to leave lots of room. You couldn't relax, exactly, but it created a bit of a comfort zone – for the passenger, at least."
"I'm just glad that I didn't have to drive," she said. "And I only screamed one time the entire trip."
But what of the 30 minutes to figure it all out?
A gross under-estimation.