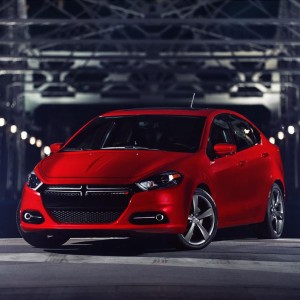 Dodge and Porsche are top of the heap in owner satisfaction, each earning three segment awards in the benchmark J.D. Power 2014 APEAL Study.
Audi, Ford, Mercedes-Benz and Nissan each received two segment awards in the study.
Porsche also scored highest of all nameplates on the J.D. Power  1,000-point scale, while Hyundai was recognized as the top-scoring, non-premium nameplate. This was the 10th consecutive year Porsche rated the highest nameplate ranking – competing this year against 31 others.
The study named winners in 11 car segments and 12 non-car segments – SUVs, MPVs, vans and pickups.
The Automotive Performance, Execution and Layout (APEAL) Study serves as the industry benchmark for new-vehicle appeal with owners evaluating their vehicles across 77 attributes. Consumers also use the study results to help them in vehicle-purchase decisions, said J.D. Power.
"APEAL tries to assess what people like in their cars," reported the Cars.com blog Kicking Tires. "This differs from J.D. Power's other major automotive studies, the 90-day Initial Quality Study and three-year Vehicle Dependability Study, which both rate things that went wrong."
The 11 car-segment winners, which included all three Dodges, were: Hyundai Accent, small car; Dodge Dart, compact car; BMW 4 Series, compact premium car; Volkswagen GTI, compact sporty car; Porsche Boxster, compact premium sporty car; Mazda Mazda6, midsize car; Dodge Challenger, midsize sporty car; Mercedes-Benz CLS-Class, midsize premium car; Porsche 911, midsize premium sporty car; Dodge Charger, large car, and Audi A8 and Mercedes-Benz S-Class (tie), large premium car.
The 12 non-car-segment winners, which included both Fords and both Nissans, were: MINI Countryman, small SUV; Nissan Rogue, compact SUV; Audi Q5, compact premium SUV; Kia Soul, compact MPV; Toyota Highlander, midsize SUV; Porsche Cayenne, midsize premium SUV; Honda Ridgeline, midsize pickup; Nissan Quest, minivan; GMC Yukon, large SUV; Land Rover Range Rover, large premium SUV; Ford F-150 LD, large light-duty pickup, and Ford F-250/F-350 Super Duty, large heavy-duty pickup.
"New and redesigned models scored slightly higher than their carryover cousins, the former earning an average of 805 points, the latter 791," according to The Car Connection research website. "There are likely a number of reasons for that – not just updated styling and newfangled amenities, but also the psychological satisfaction that comes from owning a vehicle that feels like the latest and greatest."
For this year's study, J.D. Power said it surveyed more than 86,000 purchasers and lessees of 2014 models who had owned their vehicle for at least 90 days.
For more details on the APEAL Study, see the J.D. Power press release. Read more about the popular Dodge products in this related post on the Chrysler Capital blog.