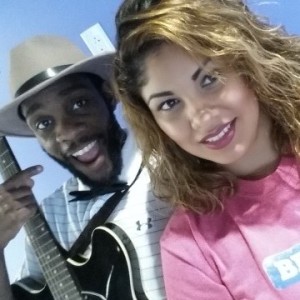 "We Are Santander" week begins Monday.
That's a big deal around Santander Consumer USA Inc. as part of the global Santander Group.
Known previously as "Santander Is You" week, events scheduled June 2-6 at all five SCUSA locations will celebrate our ties with 180,000 Santander associates in 40 countries.
The week's events are organized around themes that make SCUSA and Santander great places to work – learning and knowledge, commitment to community, recognition for being a leading company, an international business profile, and work/life balance for associates.
"Through this event, we support, promote and unite in the success of a global financial group's unsurpassed achievements," said the SCUSA Source. "We recognize the importance of our corporate advantages as a key contributor to our success and encourage our Associates to celebrate them as well."
Each day of the week will represent a different theme – the exact schedule depends on the SCUSA location – with the following events planned:
Learning & Knowledge – Speaker Michael Hoffman will talk to associates about approaching their jobs "on purpose," with an attitude of ownership and professionalism.
Commitment to Community – SCUSA provides support to Blue Jeans Go Green, a company that turns unwanted denim into insulation. There also will be a companywide artwork project in which associates can participate when they drop off their unwanted denim.
Recognition/Leading Company – We will use a virtual platform, "You Earned It," to enable associates to recognize each other and including fun rewards. SCUSA Success Award winners also will be announced throughout the week (and formally honored with a luncheon in July.)
International Profile – This will feature a "Spanish village" (Santander is based in Spain, of course), fútbol (soccer) and flamenco dance demonstrations, tapas, and a tomato toss in honor of the La Tomatina Festival – tomato battle – held annually in Buñol, Valencia, Spain.
Work/Life Balance – SCUSA will host a wellness fair with mobile mammography and blood drives, a BMI test, nutritionist, massages, Cigna and the local hospital, and other vendors. Participating associates will have a chance to win prizes such as a bicycle, iPad and fitness-related giveaway baskets.
Consistent with the week's theme is a video created by our own team involving many happy SCUSA associates.
As CEO Tom Dundon said on his blog: "Let's all make sure that when we look back we'll remember the first week of June as the one that WAS representative of all things possible at Santander."