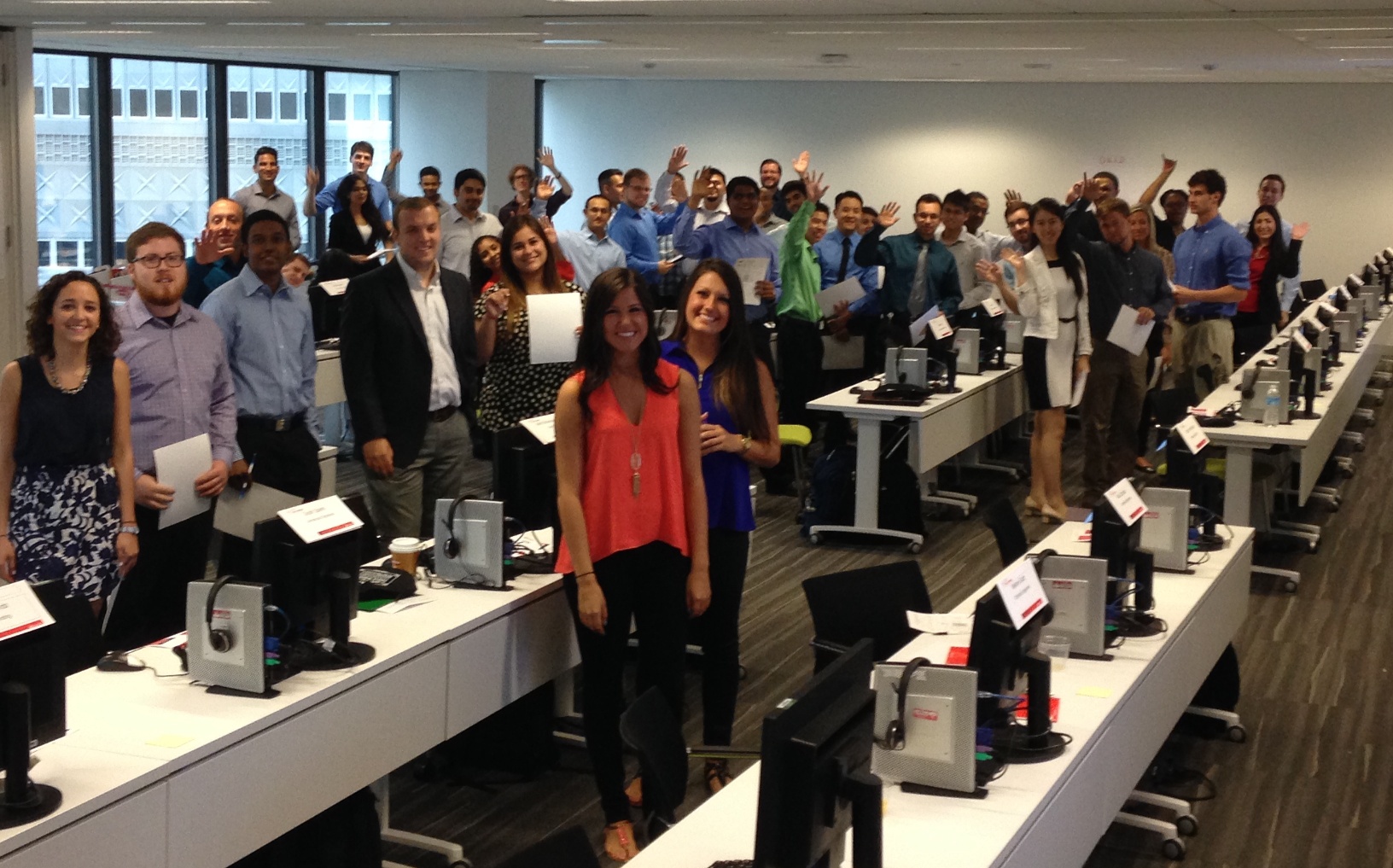 The second year of the Santander Consumer USA "Summer Internship Experience" is off to a flying start.
More than three times as many students as last year, a total of 42, are participating this year, according to Philip Witcher, manager of university relations for SCUSA.
"The excitement was pervasive throughout the company," Witcher said about official start of the program about three weeks ago. "We're excited about the possibilities."
The interns represent 11 schools – universities of Texas, Arkansas, Arizona, Illinois and DePaul and local schools Southern Methodist University, the University of Dallas, University of North Texas, University of Texas at Dallas and at Arlington, Texas Woman's University.
The internship program is "designed to enhance student learning and professional development outcomes by providing a top-notch paid experience to high-achieving college students who may affect the current and future success of SCUSA's business," Witcher said.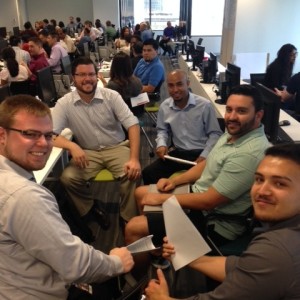 The program includes opportunities for student interns to:
–          receive training and development
–          engage in unique work experiences
–          glean real-world skill development related to career interest
–          work on projects independently and as part of a team
–          participate in entrepreneurial challenges
–          be considered for job placement after graduation
–          network with SCUSA executives and managers
–          participate in community development
"The supervised work experience is for students to build their professional expertise and proficiency as well as enhance their business skills," Witcher said.
The internship experience began with orientation May 19-20, with managers, mentors and some former interns joining the new arrivals for a welcoming meet-and-greet on May 20. Then it was off to compliance training – which reportedly did not dissuade a single intern – and assignments in more than a dozen departments from marketing to decision science and corporate engagement. The information technology department received the most interns, 23.
"This year's process was outstanding as it helped me to think about my intern's goals and objectives before they started, which helped us to avoid a delay in productivity once they arrived," said Nikolay Dimitrov, principal application developer.
The orientation was organized by a team comprising Witcher, Andrew Mahr, a former intern from the University of North Texas, Shannon Littlejohn-Smith and Lyndy Parnell from talent development.
"Overall, the consensus among the interns was that they were excited to see the amount of work that SCUSA had done to prepare for their arrival, which made them feel welcome and excited to spend their summer with us," said Witcher.