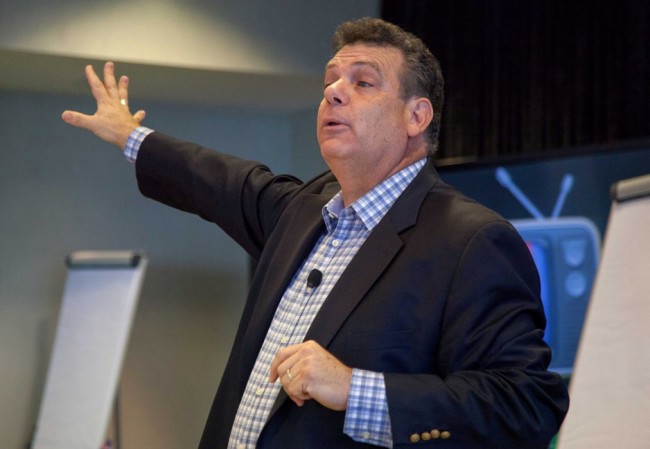 If you think competition is stiff for those looking for a job, try being on the other side of the desk. In today's marketplace, it's not just about potential employees selling themselves to the company recruiter, it's also about the company selling itself. Companies are working harder than ever to make sure they have the right people on the job.
That's because "hiring the best people is more critical than ever," according to Forbes.com. The estimated cost of a "bad hire" is anywhere from $25,000 to $50,000. So, hiring the right person becomes more than a position filled, but rather a financial investment.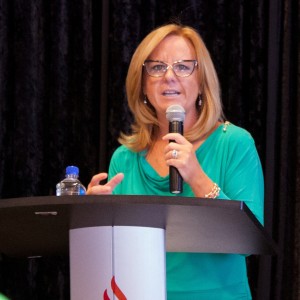 Now, companies such as Santander Consumer USA are putting more work into cultivating their workforces. Over the last couple of years, Santander has moved from a more traditional human resources role to that of a talent management role. The goal is to strengthen the position of the company by focusing on its employees.
That's what the recent talent management conference at Santander headquarters in Dallas was about.  The team spent two days assessing the company's culture and exploring all the ways Santander can enhance its work environment to complement current and future employees.
Teamwork, collaboration and communication were reinforced by speakers like CFO and President, Jason Kulas, Chief Human Resources Officer, Michelle Whatley, and motivational speaker, Michael Hoffman.
Companies are realizing that when it comes to recruiting and retaining employees, it's better to give so that it can receive.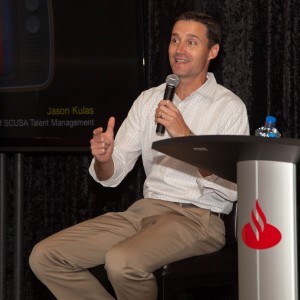 "When it comes to selecting strong-caliber employees, sometimes, we, as a company have to look inward. We have to ask ourselves what can we offer to make them stronger than when they first arrived," said Tim Gilkey, vice president of Talent Acquisition.
Because what's even worse than a bad hire is losing a good one.
Santander is focusing on finding the best person for the job. Skills play a large part in that, but so does compatibility. Does the company offer the career path that the candidate is looking for? Will they fit in with the culture of the company? Does the company have a professional development plan to meets the candidate's long term goals? Compatibility is important for both sides to see the results they want.
"We want to create a win-win situation for our people, " said Jason Tomancak, Sr. corporate recruiter at Santander.  "When we partner with the different areas within the company and understand what their needs are, we can recruit effectively and help strengthen our business in the process."
Santander is always looking for great, quality people. If you're in the job market and interested in a new opportunity, visit www.santandercareers.com.