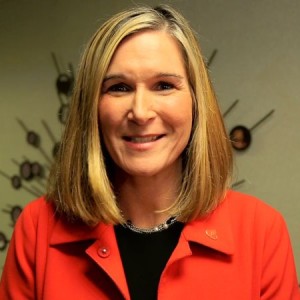 Santander Bank recognized a hero mom on nationally syndicated "The Rachael Ray Show" just before Mother's Day earning praise for its commitment to the community by doing so.
The mom, Mindy Tran of Lawrence, MA, laid down in front of her moving vehicle to prevent it from coasting from her garage into the street with her twin 2-year-old daughters still inside.
The injuries she suffered mean she will be wheelchair-bound and unable to work for months.
Tran's story and Santander Bank received the national attention on "The Rachael Ray Show," a syndicated cooking and lifestyle program seen by about 1.7 million viewers and an audience comprised mostly of women that enthusiastically welcomed Tran and her daughters to the studio.
When the car started moving, "I knew what I had to do, which was either see my daughters get hurt or I was going to get hurt," Tran said in one of three videos posted at the "Rachael" website.
The Boston-based bank, which, like Santander Consumer USA, is part of Santander Group of Spain, donated $6,300 to Tran for six month's rent while she recovers.
A gift box containing the money was delivered onstage to a surprised Tran by her daughters.
The bank, which operates mainly in the Northeast and has three branches in the Lawrence area, was represented on the program by Kathy Klingler, executive vice president and chief marketing officer.
"We're really involved in our local community and have been hearing about Mindy's story on the news, and we were incredibly touched," Klingler told the audience. "We wanted to do something nice for you to help you and your family. We hope this will help you with your recovery."
"As a mom of three little kids, I'm also just incredibly touched by your story and your heroism," she said.
Santander Bank's recognition of Tran, donation of money – and a Mother's Day bouquet of flowers delivered to Tran by Klingler – earned the enthusiastic praise of the show's host.
"You had everything to do with that pile of cash," Ray said referring to Klingler and Santander Bank. "To see a bank stepping up for their community like this is very meaningful."
The "Rachael" homepage also highlighted the segment after it aired with the title "Big Surprise for Mom Who Risked Everything for Her Kids." The homepage also includes a video interview of the hero mom and a video of Klingler explaining the bank's involvement.
The "Rachael" homepage post about Mindy and Santander's involvement has received more than 1,300 likes as of May 14 and the Santander Bank Facebook page has received about 100 likes.