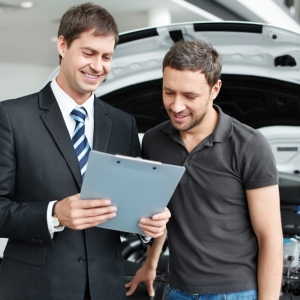 If visitors to a blog post were voters in a popularity contest – which, we suppose, they are – then visitors to the Santander Consumer USA blog have spoken.
Of the approximately 150 posts in 2014, we've identified 12 of the most popular among the hundreds of thousands of visitors who viewed the SCUSA blog, which was up about 800 percent over 2013.
Of course, we also are making an assumption that the more popular a blog post, the more interesting and/or useful visitors found it, which means that chances are it remains interesting and/or useful. In fact, we culled several blog posts because they no longer are relevant or are outdated.
Far and away the most popular post was Consumer credit scores expected to rise with FICO changes, which alone generated more than 86,000 visits over several months, far exceeding No. 2 "Quest for the World Cup," contest – one of those we dropped as outdated. Nos. 2 and 3 on our list are Your cheat sheet for new car shopping (infographic) and You, too, can have a good borrowing experience with Santander, which attracted more than 16,000 visitors and nearly 10,000 visitors, respectively.
The remaining blog posts on our list of 12 are:
Summer driving: Putting your car, truck or SUV to the test (infographic)
Moms and minivans: Love-hate relationship brought up to date
North American car and truck of the year shortlist
Will Sonic boom by challenging CarMax, used-car market giant
iSeeCars identifies best, long-lasting, bargain used cars now
Where car ownership costs are highest, lowest across U.S.
What's behind consumer move toward leasing new vehicles
How to find the best deals on new, pre-owned or lease vehicles
TrueCar.com, AARP deal aims to help older Americans with car purchases
Three other posts we dropped from the list were "Pick winner in Formula 1 grand prix contest" (because the contest has ended), "Kelley Blue Book list names 'cream of crop' for 2015 models" (because a post on the following "Six bonus picks" list below updates it) and "How I would shop for a new (or used) car in five easy steps – Part 1" (a five-part series related to the No. 2 post on our list).
Our six bonus posts were selected for their continuing relevance and potential interest:
Ford F-150 picked as Overall Best Buy of 2015 by Kelley Blue Book
Here's the new car question you should ask yourself before buying
How to buy a new car with bad credit
Going car shopping with your tax refund (infographic)
Hero mom, Santander Bank lauded on 'Rachael Ray Show'
Edmunds.com, Cars.com best auto research websites – J.D. Power survey
That's it. A total of 18 blog posts worth visiting – or, perhaps, revisiting.
And now that we've turned the page on 2014, please continue to visit the Santander Consumer USA blog for more news on auto-, auto-finance and SCUSA-related topics.