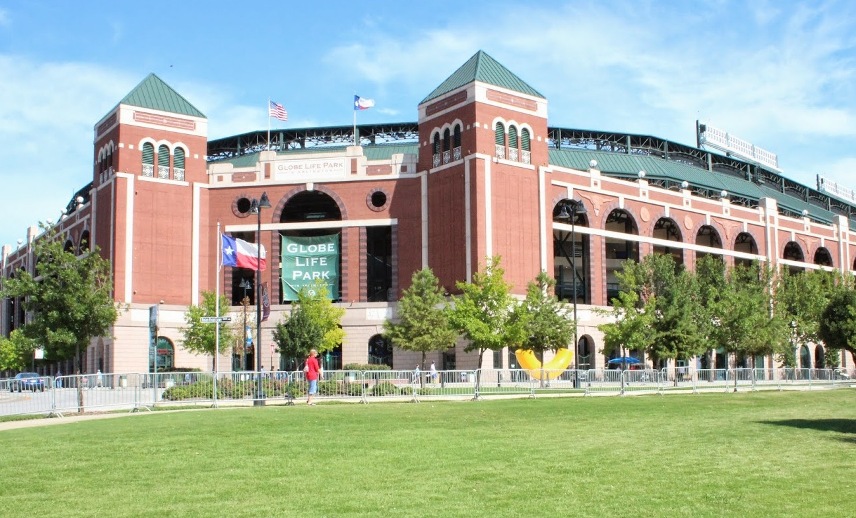 Sunday is opening night at Globe Life Park in Arlington.
Of course, Texas Rangers will be there, a homerun derby is scheduled and a fireworks show will close out the evening. The only thing not guaranteed is a Rangers win.
Wait. What? Not only is Sunday not opening night for the home team, the Rangers aren't even in town?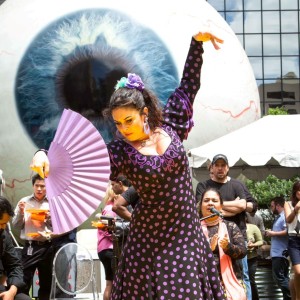 That's right. We know the Rangers' season opener was weeks ago. But Sunday IS the opener for a six-day celebration, We Are Santander (WAS) Week, for the team at Santander Consumer USA. Activities are scheduled through the week at SCUSA's Thanksgiving Tower (Dallas), Lewisville, North Richland Hills, Stemmons Boulevard and Englewood, CO, locations, starting with the Arlington event.
Several thousand North Texas and Colorado associates will join 180,000 others working in 40 countries for the Spanish-based banking giant Santander Group, parent company of SCUSA.
"We Are Santander Week is a global initiative where … Santander associates around the world celebrate our corporate advantages and the importance of teamwork and collaboration in achieving our goals," said the announcement for WAS Week Rally Night at Globe Life Park.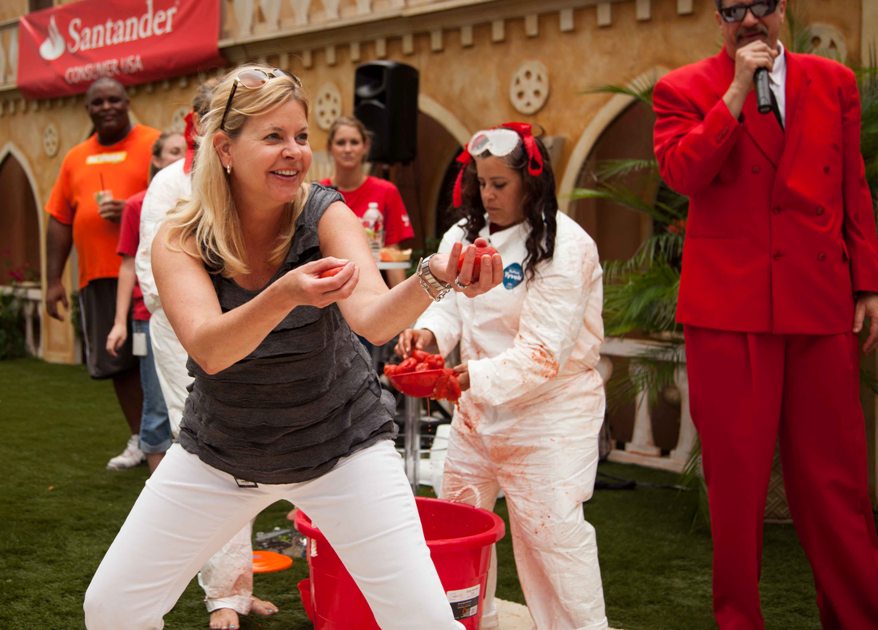 But the announcement also cited a business philosophy recently expressed by Santander Group Chairman Ana Botín to a meeting of Santander executives.
"This year, in addition to our regular celebrations," the announcement said, "there is a global focus on three concepts: simple, personal and fair. These concepts are a way of doing business that support our corporate values and help us provide an excellent customer service experience."
Among the activities is a speaker day at each site, featuring Jeff Havens, speaker, trainer and author, at Thanksgiving Tower and Jonathan Edison, "success strategist" and author, at SCUSA servicing sites.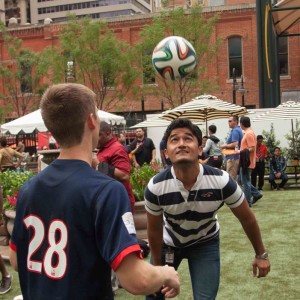 Besides the WAS Week speakers:
SCUSA will launch a website where associates can post their ideas on how the company can become more simple, personal and fair to internal and external customers.
We Care Kits will be assembled for local homeless shelters and potentially for disaster relief.
The annual health and wellness fair will provide associates a chance to talk to a nutritionist, health providers and fitness vendors, donate blood, and visit a mobile mammography unit.
And it all starts at the Globe Life Park event, which, indeed, will include former Rangers players Rusty Greer and Kevin Mench, as well as a stadium tour, the homerun derby challenge and fireworks.
Now that's the ticket.