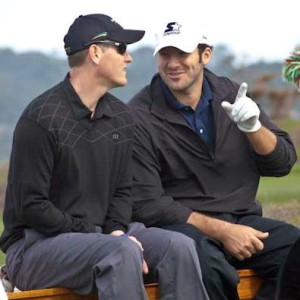 The Tom Dundon blog is back.
After a hiatus of 10 months because of the recent IPO, Santander Consumer USA re-launched the blog, which features posts by the chairman and CEO on a range of subjects.
"It's important for our Santander associates to know who I am and what I believe in," Dundon said.
"With the recent IPO and our headquarters move to Thanksgiving Tower, it is more important than ever that everyone is pulling in the same direction for our shareholders and customers, alike."
In recent posts, the chief executive has written "Inspiration of the Master's is what I love about golf," "Downtown Dallas, Thanksgiving Tower new home of Santander Consumer USA," "Crystal balls aside, Santander Consumer USA looks to future," "Golf Digest, D magazine, PGA recognize Topgolf" and "Looking forward to welcoming a new corporate neighbor" about Toyota's move to the Dallas area.
(Besides his ownership stake in Santander Consumer USA, Dundon is a part-owner of Topgolf entertainment centers across the United States and in Great Britain.)
If something is important to Santander Consumer USA associates, it's likely Dundon will address it, including the upcoming "We Are Santander" week (formerly Santander Is You), and the one-year anniversary of the launch of the company's Chrysler Capital auto financing and leasing arm.
In addition to his blog posts, the website www.tomdundon.com includes a short bio, "About Tom Dundon" and photos that feature his interest in golfing.
In his April 15 post about the Master's in Augusta, GA, Dundon set the tone for his blog, writing about his passion for the game of golf in the context of the battle for the famed green jacket between Dallas native Jordan Spieth and a previous tournament winner Bubba Watson:
"There was a lot to learn from the two top players in this international golf classic as they played arguably the most beautiful and certainly one of the most difficult courses in the country. … We should all be inspired to seek out the equivalent of a green jacket in our work and life in general."
While reassuring all in another blog post that "I don't rely on a crystal ball for important decisions," Dundon said the IPO gave him a glimpse into the company's positive future.
"We know the work isn't ending – it's just beginning," he said. "But we are ready for that next step."