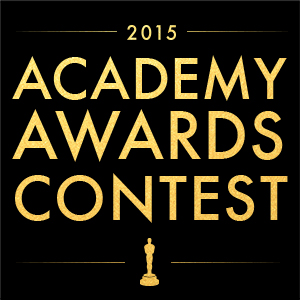 Lights! Camera! Action!
Santander Consumer USA wants to put your name in lights as a winner of our Academy Awards Contest. Play along as you watch the Academy Awards to see which one of your favorite stars will receive acting's highest honor.
There are no dramatic performances when joining in on the fun. Nominees for the awards are announced on Jan. 15. Just pick who you think will win top honors in each of the 24 categories being recognized by the Academy. The top five eligible participants with the most points will take center stage.
Your role:
(Seasoned veterans who have shared the stage with us before know how this works.)
Go to "Join an Existing Pool" tab and enter the following information:

In the Pool ID box, enter the number 20156
In the Pool Password box, enter 'drive123' (without the single quotes)

Fill out the form information, including a personal username and password. (Rest assured, this information will NOT be sold or utilized for spam email under ANY circumstances.)
Make your picks, with the ability to change them right up until your pool deadline.
The awards show is Sunday, Feb. 22. You have until show time to enter your picks for the contest. We will announce the winner(s) on our Facebook pages http://www.facebook.com/SantanderAutoDealers and https://www.facebook.com/SantanderConsumerUSA
Getting in on our Academy Awards Contest is simple, free and fun. Winners, you will relax at home with popcorn and Junior Mints and enjoy the blockbuster of your choice with a free year's subscription to Netflix. How's that for red carpet treatment?
You could be our next big star. Register and play in the Academy Awards today.*
*No purchase necessary. Void where prohibited. Contest ends February 22, 2015. To view official rules, click here.
The Academy Awards are the copyright of A.M.P.A.S.®