To retrieve your username, go to MyAccount.SantanderConsumerUSA.com and choose "Forgot your username/password?" on the login screen. then choose "Get username".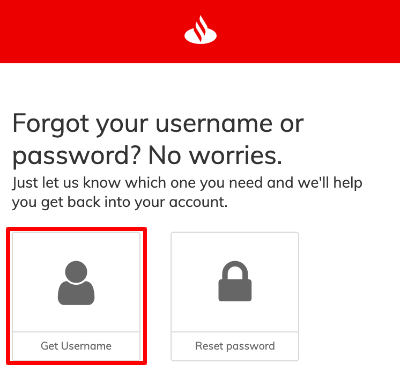 You will be asked to fill in your personal and account details, then press Next.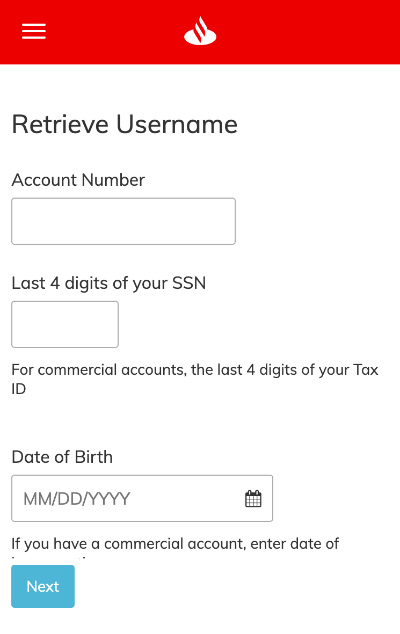 You will then be prompted to answer two security questions. Upon successful validation, your username will be displayed.
If you are still having issues retrieving your username, please call the toll-free line at (888)222-4227.
---
The instructional images for MyAccount are presented through mobile devices. These steps may differ on desktop computers and larger mobile devices.