We offer a free automatic payment plan to eligible customers, known as Auto Pay. Choose one of the options below to enroll:
Sign in at MyAccount.SantanderConsumerUSA.com and Select "Setup Auto Pay" from the Account Summary page.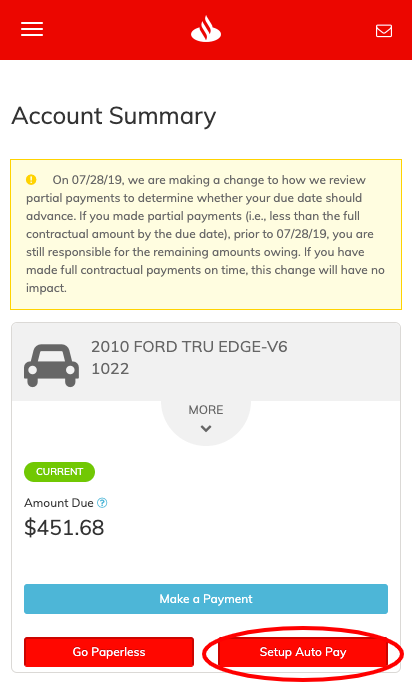 You will be taken to a Payment options screen. Select "Setup" to setup Auto Pay.
Mail or fax the Auto Pay Authorization Form, available at this link: https://santanderconsumerusa.com/wp-content/uploads/2018/01/scusa-auto-pay-form.pdf to the address or fax number indicated on the form.
Call us toll-free at (888)222-4227 to request the Auto Pay Authorization Form.
---
The instructional images for MyAccount are presented through mobile devices. These steps may differ on desktop computers and larger mobile devices.