Five years.
That's when Ford thinks it will have a fully autonomous vehicle ready to go.
And by fully autonomous, they mean no driver, no steering wheel, no gas or brake pedal.
No way, you say? Yes, way.
"The next decade will be defined by automation of the automobile, and we see autonomous vehicles as having as significant an impact on society as Ford's moving assembly line did 100 years ago," said Mark Fields, Ford president and CEO, when the company announced its target date of 2021.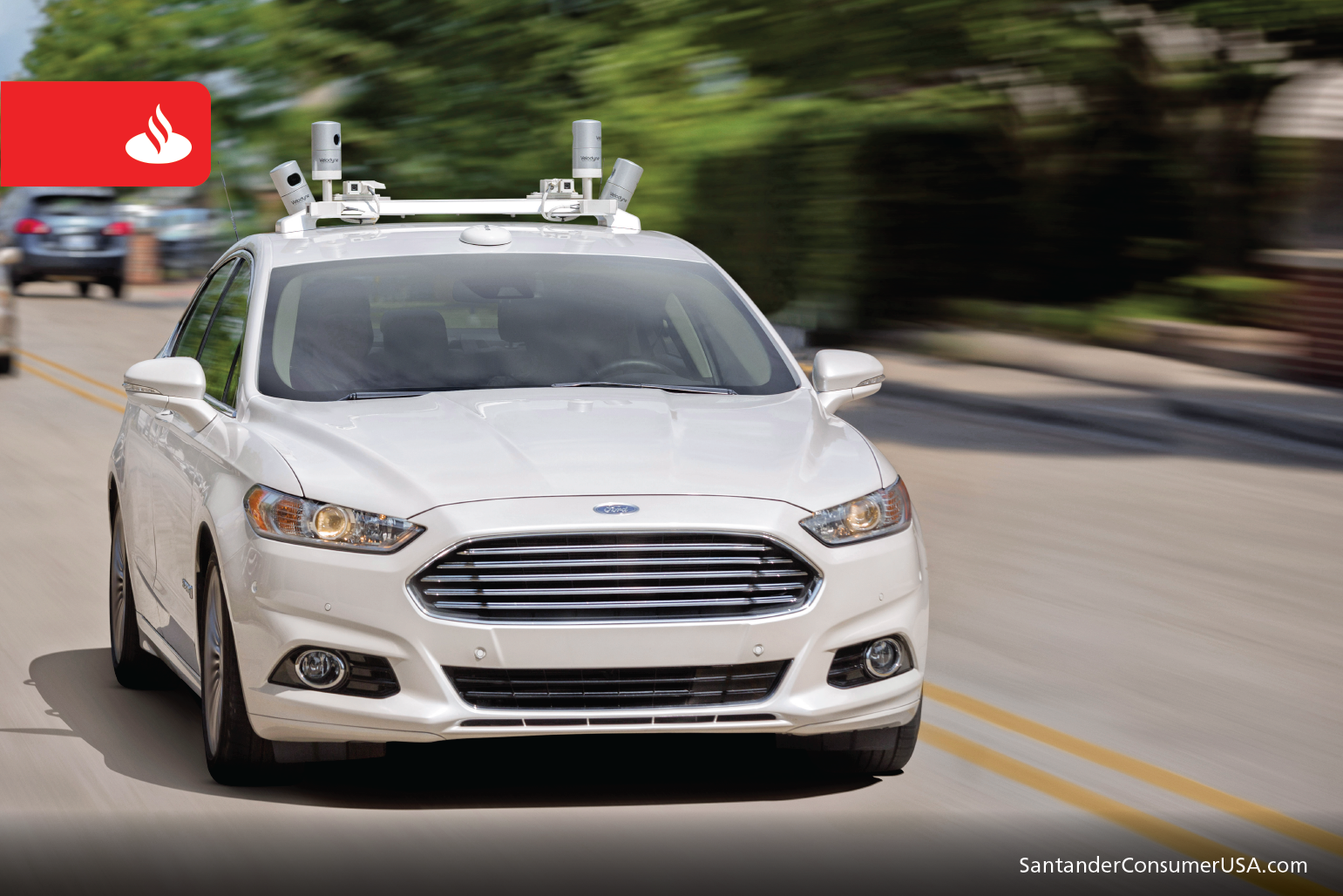 "We're dedicated to putting on the road an autonomous vehicle that can improve safety and solve social and environmental challenges for millions of people – not just those who can afford luxury vehicles."
But the first vehicles, which Ford says will be available in high volumes, will be designed specifically for commercial mobility services, such as ride-sharing and ride-hailing companies like Uber and Lyft.
In other words, you won't be able to buy one in 2021, though you may be able to get a ride in one.
To achieve its goal, Ford this year expects to triple its autonomous vehicle test fleet to be the largest of any automaker – bringing the number to about 30 self-driving Fusion Hybrid sedans on the roads in California, Arizona and Michigan, with plans to triple it again next year.
"Ford has been developing and testing autonomous vehicles for more than 10 years," said Raj Nair, Ford executive vice president of global product development and the company's chief technical officer.
"We have a strategic advantage because of our ability to combine the software and sensing technology with the sophisticated engineering necessary to manufacture high-quality vehicles. That is what it takes to make autonomous vehicles a reality for millions of people around the world."
"Ford is echoing Google with autonomous vehicles that humans simply can't drive," reported USA Today, which noted that Google vehicles "have logged more than 1.5 million miles in four states." German carmaker BMW and Sweden's Volvo already have announced that they would have self-driving cars by 2021, while many other companies are developing autonomous car technology.
"We've taken our time to discuss our autonomous vehicle plans," said Fields. "The reason we've taken our time is because our philosophy is that we're not in a race to make announcements. We're in a race to do what's right for the business and our customers."
And now it looks like the finish line for autonomous vehicles is 2021.