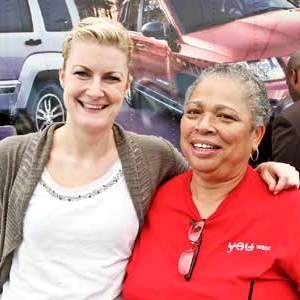 It makes sense that if you're looking for a job, go were the growth is. And Santander Consumer USA (SCUSA) is experiencing tremendous growth right now. With the addition of the Chrysler Capital business line, the company is expanding and new positions are being posted constantly. So if work is what you seek, look for the Santander careers page.
"Santander Consumer USA has experienced tremendous growth in the past 12 months," says Tim Gilkey, vice president of talent acquisition. "With this growth, our talent acquisition team has filled over 2,500 positions with both internal and external talent."
While Chrysler Capital certainly has been a catalyst for recent hiring, it's not the only area of growth. SCUSA has several business services and products and is looking to add more.
RoadLoans – Besides Chrysler Capital, SCUSA also provides auto financing directly to its customers through RoadLoans.com. Its online services give tens of thousands of customers nationwide the ability to finance or refinance vehicles. And the number is growing.
Santander Auto Finance – The company's indirect lending arm, Santander Auto Finance, is a leading provider in the automotive finance sector. It provides financing to customers through various dealers. SCUSA, as a whole, is working to grow and expand in several areas. With that, ultimately, comes the addition of new jobs – Santander careers.
"Santander Consumer USA is looking for the best and the brightest to fill the more than 100 open positions we currently have available," says Gilkey. "SCUSA has positions available in a variety of areas, including information technology, compliance, sales, customer service, finance and accounting."
Since the company services a customer base nationwide, its jobs listing does so, as well. From the East Coast to the West, SCUSA has multiple positions available in just about every aspect of the business. And like most companies experiencing growth, the IT department is where much of the action is. Gilkey says the search for IT personnel is ongoing.
One of our biggest needs is in information technology. We continuously are searching for professionals with experience in application development, business intelligence, data warehouse analysis, project management and business analysis.
So if you or someone you know is looking for a new career with a growing company that rewards on innovation and hard work, Santander Consumer USA is a company to consider.
The feeling at SCUSA is that things look good today, but will look even better in the future.
 If you would like to be a part of this exciting growth, check out the Santander careers page at https://santandercareers.silkroad.com/.