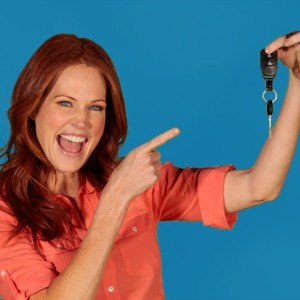 Wow, you must be thinking, the RoadLoans.com website sure looks different. We're glad you noticed (or will notice when you rush right over there to check it out).
Any changes you experience in the website, either in look or functionality, is purely by design.
The RoadLoans.com team rebuilt the site from the ground up, upgrading it in every way imaginable. Everything on the website from the main page to the blog to the customer reviews page was rewritten, redesigned and/or graphically overhauled.
"We saw an opportunity to better serve our customers with an improved interactive experience," said Joseph Smietanski, designer of the new-and-improved RoadLoans.com. "We wanted to give customers who use any device a more convenient and efficient tool to make their car financing and car shopping experience easier than ever."
RoadLoans.com, a direct-to-consumer product of Santander Consumer USA, provides auto financing and refinancing to shoppers of all credit profiles, as well as informative tools that help with the buying process. Those tools include mobile apps, finance calculators, a dealer network, car reviews and resources, and an auto finance glossary.
The website itself qualifies as a tool, as well, clearly laying out the step-by-step process of applying for a loan or an auto refinance, and a section titled "Why RoadLoans?" provides clear reasons how RoadLoans.com benefits the car shopper.
Everything behind the scenes also has been upgraded, according to Smietanski.
"The website architecture has been rewritten to the latest platforms and technologies, which results in a faster and more efficient browsing experience for our website visitors," he said. "Regardless of what device shoppers are using, from desktop devices to tablets to phones, they can now experience a tailored browsing experience on the go."
WordPress, which provides the design tools being used for the rebuilt site, also was used by well-known websites such as CNN, NBC Sports, Time, UPS and Dow Jones.
"On the horizon, we'd like to continue to make the car buying process easier for our visitors with new tools and resources," said Smietanski. "The new website is not a finished product per se, but a big step forward in better serving our website visitor's needs."
Wow, you must be thinking, sounds like a game-changer.