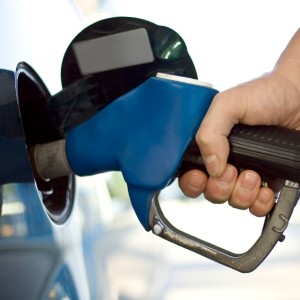 Anyone who fills up the family vehicle's gas tank regularly – and, let's face it, that's most of us – knows the meaning of the well-worn phrase "pain at the pump."
But that pain can hurt most on a summer vacation or road trip when fill-ups are most frequent.
Still, motorists may catch a break this summer as average gas prices nationally are expected to run about $3.50 per gallon for road trips during the months June through September, down from the last two years, down even from an earlier prediction by the U.S. Energy Department's Energy Information Administration.
"U.S. drivers will get a break at the pump this summer as the average gasoline price is now expected to be $3.53 a gallon, 16 cents less than last summer and significantly lower than the $3.78 per gallon peak price reached in late February," Adam Sieminski, the EIA's administrator, said in an e-mailed statement reported recently by Barbara Powell of Bloomburg news in a story appearing online.
The predicted price for regular-grade gasoline is down from $3.69 last year and $3.71 in 2011.
"The expected drop this summer compared with last year is due in part to lower demand, as cars become more efficient," reported the Wall Street Journal.
About three-quarters of Americans travel by car during summer vacations or road trips.
Despite recent increases, analysts believe gas prices will level off or even decrease soon for most U.S. regions, CBS MoneyWatch also reported online.
A leading forecaster, Patrick DeHaan of the website GasBuddy.com, has looked at projected gas prices by region, according to MoneyWatch. He expects summer gas prices of just below $4 a gallon in the Great Lakes area and on the West Coast, around $3.50 in the Rocky Mountain area and close to $3 in Gulf Coast states, where refineries are the most plentiful.
"Prices should drop below a national average of $3.50 a gallon if refineries can transition smoothly from ongoing maintenance to full production," said AAA analyst Avery Ash, also in MoneyWatch.
But before you leave for that summer vacation or road trip, see our infographic – "Road Trip'd – Top 10 Fun Facts for Summer" – at RoadLoans' blog, The Open Road.