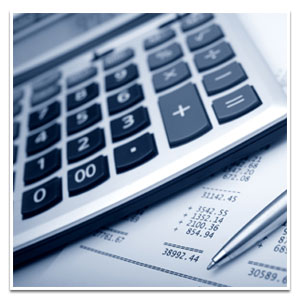 The following post originally appeared on our RoadLoans blog, The Open Road. If you have an auto or truck loan and wonder if you're getting the best possible deal, you probably should take our short quiz below: Under what circumstances should you consider an auto loan refinance?
When your credit rating has improved, or your income has changed.

When market interest rates have dropped since you financed your vehicle.

If your high-interest loan repayments are putting a crimp in your budget.
 

When you need to reduce your monthly expenses to get your finances back on track.

If you plan to keep your vehicle for the term of the new loan.
If you can pay off your current loan without an early-repayment penalty.

 
When you want to shorten or lengthen your repayment schedule.
If you can meet your new lender's vehicle-financing criteria – your vehicle is a recent-enough model year or you don't owe too much on it.
When you want to save hundreds, maybe several thousand, dollars on the amount you'll repay.
Any (or all) of the reasons above.
The correct answer? The last one: Any (or all) of the reasons above. "Refinancing your car loan to reduce your monthly payment is possible for many Americans," writes Tara Baukus Mello in an article on Bankrate.com, "though it certainly helps to do it while you are current on your payments and not upside down." Following are comments by a couple customers of RoadLoans.com: "RoadLoans.com refinanced my loan and I am now saving around $80, which will save me money in the long run," wrote Farlein W. in a review on the RoadLoans website. "We purchased a 2011 Hyundai Elantra in 2010. We had negative equity and the payments were $507 a month," customer Brittany W. wrote about the online lender. "Our credit wasn't the best, but RoadLoans.com was able to reduce our payment by $100 every month." "Contrary to popular belief, even people with bad credit can benefit from auto refinance," according to RoadLoans. "In fact, someone with bad credit stands to save even more money by refinancing than someone with excellent credit. You don't have to be stuck with APRs well above 20 percent because you have less than perfect credit." So, if you want an auto loan refinance, visit RoadLoans.com and fill out a quick-and-easy application. Once your auto refinanceis approved, you simply complete the paperwork and return it to RoadLoans using a prepaid UPS shipping label. RoadLoans will work with your current lender to pay off your car loan and transfer the title to your vehicle. That's it. The next car payment check you write could be much lower than the last one. If you have any doubt, use the RoadLoans payment calculator to see just how much you'll save.