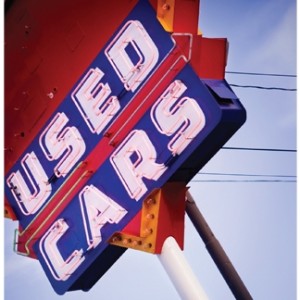 After starving for inventory during the Great Recession, automobile dealers have turned to trade-ins as a reliable profit center, reports Karen Jones in the current edition of GreenLight Remarketing magazine.
"Dealers love trade-ins," says Ricky Beggs, vice president and managing editor of Black Book USA, in Jones' story. "It's another piece of inventory they have an opportunity to recon­dition, remarket and create a profit for their store."
As new car sales continue their climb back toward pre-recession levels, trade-ins are com­ing back in higher numbers with greater value, Jones writes in her article, "Trading Up."
"Because most cars on the road are more reliable and depend­able than in the past, their value as trade-ins has increased. This is particularly true of domestic manufacturers," says Larry Dixon, a senior automotive analyst at NADA in Jones' story.
"Cars are holding up better – most manufactur­ers producing a better product," says Patrick Primm, partner of Cascade Auto Group in Cuyahoga Falls, Ohio. "On the sales side, high-mileage cars we used to wholesale can now be retailed to clients without worrying about poor customer satisfaction."
"A dealer can make a profit on nearly any trade-in today," Richard Arca at Edmunds told Jones.
Still, despite generally good news for the auto industry, industrywide used-vehicle sales fell to 9.7 million units in the first quarter of this year, down 6 percent from the first quarter of last year, according to Edmunds.com's Used Market Quarterly Report.
Jones' story and others – Manheim Simulcast on Mobile, Risky Business (trade-ins) and the CPO Boom – appear in GreenLight Remarketing online at Santander's GreenLight blog.
And see our GreenLight Remarketing video magazine here.
"GreenLight Remarketing – Driving Growth for the Remarketing Professional," is published by Royal Media Group of New York, N.Y., for Santander Consumer USA.