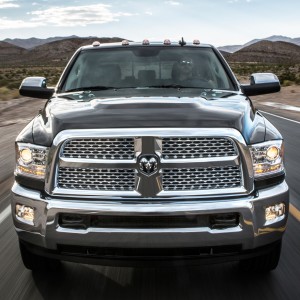 December automobile sales are expected to ensure a Merry Christmas and Happy New Year for the industry with even better days ahead, according to automotive analysts such as Kelley Blue Book and J.D. Power and Associates.
"It's been a rip-roaring year for auto sales," said a KBB report by Richard Read.
With December automobile sales around 1.42 million units, KBB predicts a final total of 15.63 million U.S. new-car sales for calendar year 2013, up 8 percent from 2012, "and even higher figures for next year."
Kelley predicts 2014 sales figures will hit 16.3 million vehicles, about 4.3 percent higher than this year.
"U.S. consumers are expected to spend more than $34 billion on new vehicles in December, a historic high for the month," said a report from J.D. Power and Associates and LMC Automotive. "The record-breaking level of spending reflects record transaction prices combined with strong retail sales, the most accurate measure of true underlying consumer demand for new vehicles."
Why are the analysts so certain of even stronger automobile sales in the coming year?
"The budget deal in Washington is helping fuel a higher level of optimism for the economy and auto sales in 2014," said Jeff Schuster, senior vice president of forecasting at LMC Automotive. "The year ahead is set up to edge new-vehicle sales closer to pre-recession levels."
As we suggested on the blog earlier this month, good news for car, truck and SUV sales not only is good for the auto manufacturers, but also for Santander Consumer USA, a leading auto finance provider.
KBB expects a slight uptick in sales in the latter part of December, because it's dealers' last chance to meet yearly sales goals, and it's also a good time to unload older models and make way for new stock.
"Similar to November, sales will be heavily skewed toward the final week of the month as automakers and dealers try to beat year-end sales targets, according to KBB's Alec Gutierrez. "For consumers, this is generally the best time of year to purchase a new vehicle. Dealers are trying to clear remaining 2013 model year stock, which is 26 percent of current inventory…."
For more on looking for a new car, see "Is this the best time of year for car shopping?" on The Open Road blog at RoadLoans.com.
Big winners for the year were:
Full-sized pickup trucks, which "flew out of showrooms" for sales 5.2 percent above 2012.
Compact crossovers such as the two top sellers Honda CR-V (No. 1) and the Ford Escape (No.2), sales of which jumped "a whopping" 15 percent in 2013.
Chrysler Group, the hands-down winner as the only automaker to post double-digit gains in sales volume –  10.9 percent – and its market share has grown by 0.7 percent.
KBB's Gutierrez said the Chrysler bump is due to the "fashionably late" mid-size Jeep Cherokee crossover. "Chrysler is filling a major void in the Jeep lineup. Demand has been building for months, and the Cherokee sold more than 10,000 units in its first full month of sales in November."