The roads will be more crowded for the three-day (or longer) Memorial Day weekend than any time in a decade with more than 33 million Americans expected to travel at least 50 miles from home.
Of course, that doesn't count another four million whose travel will involve other forms of transportation such as planes, cruises, trains and buses or the many millions more who will travel less than 50 miles from home to celebrate the holiday weekend.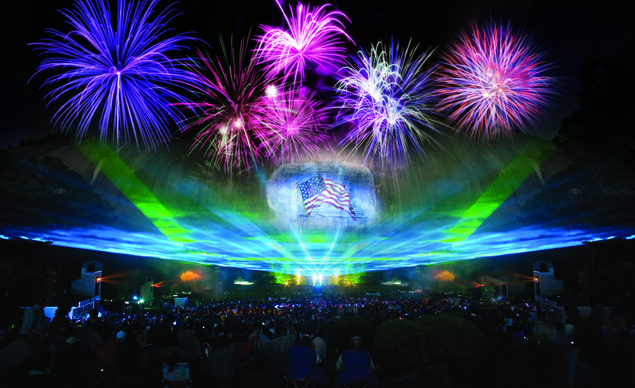 "AAA is expecting more Memorial Day travelers this year … as consumers come out of hibernation ready to explore national parks, beach destinations and America's great cities," said Beth Mosher, director of public affairs for AAA Chicago. "A strong employment market and low gas prices have driven consumer confidence to new highs and boosted Americans' disposable income."
Marking the traditional start of summer, it's enough to get you thinking about where they're all going (and what to expect for the July 4 holiday and other summer travel).
For those of you who haven't finalized travel plans for the holiday and beyond, we consulted 12 Great Memorial Day Getaways by Carrie Culpepper at BudgetTravel.com. And, while the emphasis there is on Memorial Day activities and events, there's certainly no reason most of these outstanding destinations wouldn't work at other times – including July 4 – for a summer road trip.
"We highlighted places that are easily accessible no matter where you are in the U.S.," wrote Culpepper, who also calls out "easy getaway" cities from which the location is a four-hour drive or 1.5-hour flight.
Here's where to go and the cities that are nearest BudgetTravel.com's great getaways: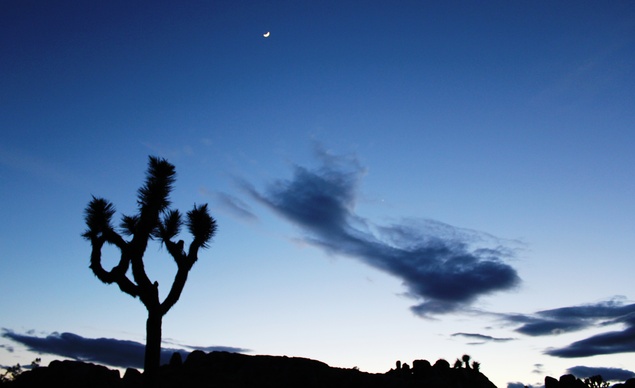 Palm Springs, CA, for guaranteed summer weather. This desert city with "nonstop sunshine" is an easy getaway from Los Angeles and San Francisco, CA; Phoenix, AZ, and Las Vegas, NV.
Washington, D.C., for pomp and circumstance. The "most patriotic place to celebrate the holiday" is an easy getaway from a slew of East Coast cities, as well as Columbus, OH; Louisville, KY, and Nashville, TN.
Las Vegas, NV, where resorts' elaborate pools are the big event, becoming "daylight nightclubs."  You can get there easily from Los Angeles and San Francisco.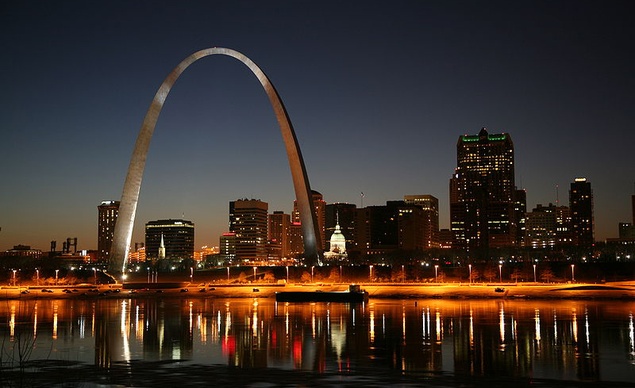 St. Louis, MO, for the "ultimate" treasure hunt, the largest flea market in the Midwest, Gypsy Caravan. It's an easy getaway from Chicago, IL; Cincinnati, OH; Kansas City, MO, and Memphis, TN.
The Jersey Shore for "family fun and rides along the iconic Boardwalk" in Atlantic City and up and down the coast. Get there easily from Philadelphia, PA; New York City; Baltimore, MD, and Washington, D.C.
Austin, TX, for boating season and outdoor fun, where you can "soak up some of [the city's] best weather of the year." Getaway cities include, of course, Dallas, Houston and San Antonio, TX.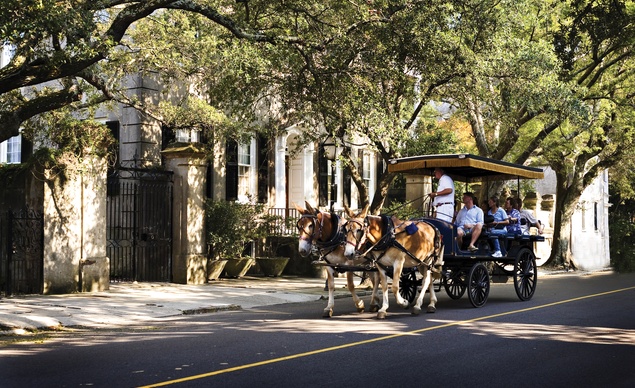 Charleston, SC, for Southern hospitality, where "one of the earliest observations of [the holiday] was by a group of freed slaves." Easy getaway from Atlanta, GA; Charlotte, NC; Miami, FL, and Washington, D.C.
Columbia Gorge, OR, where more than 30 wineries and tasting rooms will hold open houses. It's an easy getaway from Portland, OR; Seattle, WA, and San Francisco.
Denver, CO, listed as one of BudgetTravel.com's best places to visit in 2015. Getaway cities include Salt Lake City, UT; Albuquerque, NM; Las Vegas; Kansas City; Phoenix; Dallas, and Minneapolis, MN.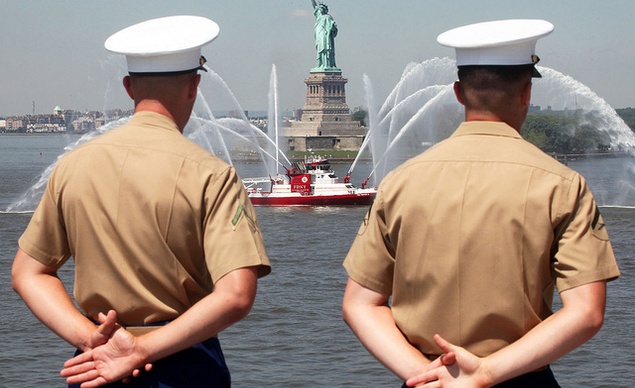 New York City for Fleet Week, parade and concerts, accessible by planes, trains and automobiles from Boston to Charleston and beyond. Hey, it's New York City, after all.
Atlanta, GA, for fireworks and annual jazz festival, which draws nearly a quarter-million attendees. Get away easily from Savannah, GA; Charleston; New Orleans, LA; Nashville; Charlotte, and Orlando.
Miami, FL, for a "beach party like no other," host to a quarter-million sun-and-fun-goers. It's an easy getaway from Orlando and Key West, FL; Savannah; Charleston; New Orleans, and Atlanta.
However you observe Memorial Day, enjoy – and be careful out there.